Are we obsessed? We'd say so. We have to be.
The rules of advertising, design, media and marketing keep changing – and we like it that way. As a creative firm, we have always embraced the new and unexpected, and our clients have thrived from the results. Einstein once said that imagination is more important than knowledge, but we know it's a combination of the two. Between your knowledge of your customer, your employees and your competition – and our obsession with creativity, branding strategies, interactive Web solutions, creative media executions, and quantifiable results, there's nothing we can't accomplish. Together.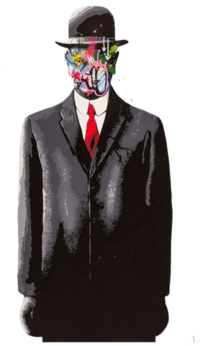 Concept • Creative • Production • Delivery 
Eye 5 Media is a creative agency that helps clients share their message and tell their story by providing clear, hassle-free media solutions.  Our clients include major corporations, local and federal government agencies, non-profit organizations and private clients. The services and process that we offer takes any client or project from concept to completion and delivery. We offer an array of services and a never ending commitment to quality service to our clients.   Our promise to you is clear: We listen. We deliver. You Shine.
We've been privileged to work with clients and projects of all shapes and sizes – from the largest broadcast companies to the smallest corporate clients. It is our goal to bring extensive production skills and business knowledge to every mission – and this commitment means cost-effective solutions for any project. On these pages you will find just a fraction of the demo materials and background information that is available….so please, ask questions and dig further and you will find that we can be a key addition to any project. 
What we bring to your missions and projects
Production & Management
We offer any kind of production services anywhere you need them. We are an Emmy award-winning Production company and we provide that level of expertise and creativity to the smallest projects to the largest. The latest equipment and expertise – combined with production and project management that actually lowers cost and speeds up your projects. We have freelance crew that are part of our management company where and when needed anywhere in the world too!
Creative & Planning
Creative concept and pre-production is the key to it all. Already have an idea? We work to make it happen. Need ideas? We are full of great ones to meet the goals of your mission or project. The best thing you can do regardless of your experience in creating media is to carefully budget and foresee everything that makes it work and stay on point and on cost.  This is what we do. Oh, and for companies that have in-house media or projects already in motion – then we can just fill in where any cracks or needs are!
Editing, Delivery and SEO
Only the latest tools, graphics and animation and editors available are used to craft your programs to perfection. Then we provide beautiful versions of your program for every venue it will be seen — online, at events, direct delivery to clients and much more. In addition, we are experts in media SEO for search engines, cyclical selling situations and everything in web delivery to make your programs reach their goals and audience.
COMPRESSION FOR ON/OFFLINE DELIVERY

MEDIA STRATEGY FOR ONLINE
MOVING CAMERA, JIBS, DOLLIES

PROJECT AND PRODUCTION MANAGEMENT

LIVE EVENTS AND MANAGEMENT